Podle výzkumu z roku 2015 se v současné době potýká s nadváhou až obezitou přibližně čtyřicet pět procent obyvatel České republiky. Nadváhou trpí o téměř třináct procent více mužů než žen, avšak muži tento fakt nevidí jako problém. Ale nadváha i obezita jsou problém, který by se neměl podceňovat, protože s sebou nese velmi výrazná zdravotní rizika.


Jakým zdravotním problémům můžou majitelé pivního břicha čelit?
1. Máte větší sklon k demenci
Jestliže vlastníte pivní převis od prsních svalů dolů, nejspíš byste měli vědět, že nemáte na co být pyšní. U nás je to sice běžné, že i muži mají křivky, ovšem není to nic, co by měl mít každý muž nebo každý správný chlap. Pokud máte nadváhu, měli byste si dávat velký pozor na to, jak se projevuje vaše mentální zdraví. Už od roku 2009 víme, že lidé s větším obvodem pasu mají také větší sklon k mentálním poruchám, ale také k poruchám osobnosti. Jsou celkem dva a půl krát více ohroženi demencí než lidé s normální váhou.
Momentálně je v Evropě asi každý dvacátý člověk ve věku nad šedesát let zasažen demencí a vědci prokázali souvislost mezi tukem ukládaným v dutině břišní a touto nemocí. Břišní tuk totiž produkuje špatné hormony, které mají negativní vliv na náš mozek.
2. Nemoci srdce a kardiovaskulárního systému
Srdeční chorobě doopravdy stačí to, že máte nadváhu. V případě mužů je toto onemocnění vyšší než u žen. Pokud se váš tuk ukládá v břiše, existuje až třiceti procentní riziko, že budete postiženi některou srdeční nemocí.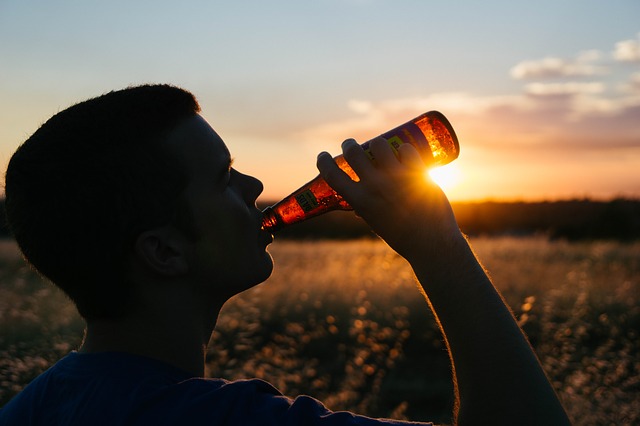 3. Strašák obézních lidí: cukrovka
Pokud patříte mezi pěstitele pivního břicha, vězte, že s největší pravděpodobností se stanete terčem pro diabetes.Série výzkumů Kalifornské státní univerzity prokázala spojitost mezi ukládáním tuku v těle a onemocněním diabetem druhého typu. Nejspíš toto riziko souvisí s ukládáním lipidů v těle, které mají za následek inzulinovou rezistenci.