Když se řekne kormorán velký, někomu naskočí zlostí husí kůže po celém těle a někdo prohlásí, že je to krásný, vznešený pták. Kde je pravda?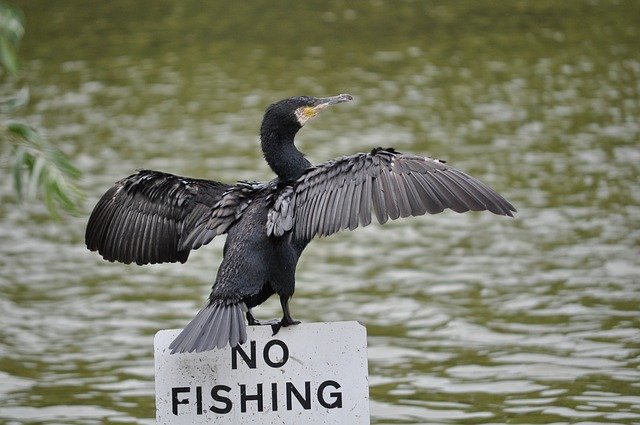 1) Pokud jste "obyčejný" člověk, který se jen rád prochází kolem naÅ¡ich vod a pozoruje cvrkot, jistě se Vám bude zdát krásný.
2) Jestliže jste, dejme tomu, nadšený fotograf, budete dokonce za jeho přítomnost vděčný.
3) Když při svém pozorování zahlédnete někoho na druhém břehu, jak hrozí na tyto ptáky pěstí a z jeho úst vycházejí slova jako
· odstřel
· likvidace
· mrchy nenažrané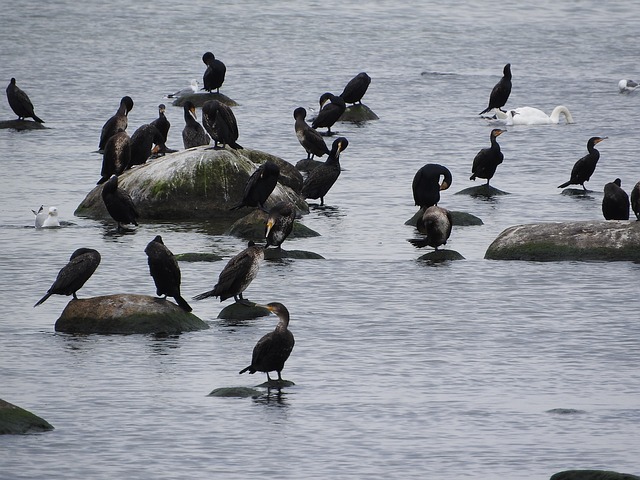 je to, dozajista, rybář.
Rybáři, ať už povoláním nebo koníčkem, jim totiž nemohou přijít na jméno. A není se čemu divit. Jedna kolonie kormoránů dokáže zlikvidovat téměř celou rybí populaci v rybnících a řekách, u který se usídlí. Je to, z hlediska vodohospodáře, velice těžká věc.
Ryby, třeste se
Kormorán je zákonem chráněný,proto se nedovoluje jeho odstřel (jen ve velice výjimečných případech). Pokud zplundroval rybník, mohou rybáři požadovat kompenzaci od státu.
– Ale pouze u chovných rybníků.
– Ostatní mohou vyluxovat až do dna.
Vzhledem k tomu, že jeden kormorán pozře půl kilogramu ryb denně, tak mu to asi moc velkou práci nedá.
Lov má celkem promyšlený.
– Sejde se hejno, které vytvoří jakousi rojnici a ta se potápí pod hladinu, až do hloubky deseti metrů.
– Je tedy jasné, že s prázdnou rozhodně neodletí.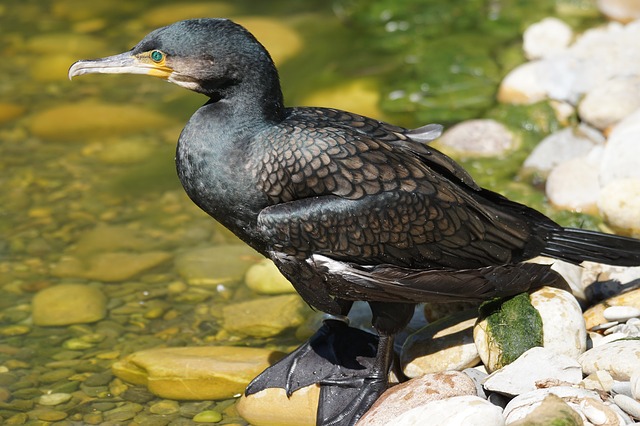 Dříve se u nás kormorán nevyskytoval. Přiletěl zahnízdit až v roce 1982, kdy se mu zalíbilo na jižní Moravě. Zřejmě zjistit, že zvolil tu správnou destinaci, protože pak už počet jen rostl. V roce 2001 u nás hnízdilo kolem dvou set párů těchto ptáků. O devět let později přiletělo zimovat přes deset tisíc jedinců. Jenže jejich stav začal klesat, a tak se dostali mezi ohrožené druhy. Což se snaží Český rybářský svaz, nějakým způsobem, změnit.